How to Build Brand Awareness Online
It's not only easy to Build Brand Awareness Online but also a cost-effictive way to promote your business. It reduces the need for companies to invest thousands of dollars for ad space in print magazines, billboards, or sponsorships. Also, in the digital world, a small business can use the same effective online marketing techniques as major corporations.
Here at CreatiVertical, our digital marketing experts build, establish and enhance brand awareness online to attract consumers online. We develop credible, goal-focused websites and leverage social media, SEO, and pay-per-click campaigns as effective ways to build brand awareness online but also customer loyalty.
Is your Digital Marketing Strategy Building

 Brand Awareness online?
To answer this, we begin by assessing your organization and customers to determine which digital marketing strategies will work best for you.
Depending on your niche market, target demographic, and existing customer base, some strategies to build brand awareness online appeal more than others. 
For example, if you are a B2B organization, we can create branded digital ads, and customize online campaigns to a precise paid-search audience.
If your target demographic are fashionistas or style junkies, we can produce branded social media templates to help you showcase your products on the more visual social media platforms.
Establish Yourself and Be Responsive to Potential Customers
When you establish your brand, you put a 'face' to your business name within the world of your ideal buyer persona. Online, your brand awareness is critical, as people easily search and find or become aware of your company and products through a series of clicks.
You need to be able to create a distinguished and credible 'face' for your brand. Utilize your website, emails, and social media pages to communicate who your brand is and what it is you do, which sets you apart from competitors.
Customer Engagement is Key
Do your research to discover where your customers are on the internet, and make your brand present there too. Engage with customers on social media to build your brand's identity and credibility.
You'll be able to establish and maintain relationships through engaging in conversation through various types of posts, which in turn lead to an increased ROI. By hiring Digital Marketing experts, you can craft easy ways to stay on top of communication on multiple channels. 
How Content can Build Brand Awareness Online
Regular content production such as blogs and newsletters, infographics, interactive content, polls, and social posting are all ways to attract customers to your business. By supporting your business and products with well-researched information, you increase your credibility as industry experts. Use captivating visuals to reel in the attention of potential customers, and you have the perfect digital marketing strategy.
Send a message about brand awareness online

Nick Cunha
Digital Sherpa
Nick is former Creative Director and partial owner of aLookingGlass, BVI. With an extensive experience of over 15 years in traditional marketing,
graphic design
and branding. After exiting aLookingGlass in 2019, he has since shifted his focus to cutting edge digital marketing and online brand experiences, in his home town of Lake Tapawingo, Missouri. Now, as an IoT marketing consultant, his role is to determine which digital marketing tactics can most benefit his clients and tailoring a suite of complementary services such as digital branding, social media management, SEO and PPC marketing in order to generate and sustain a long-term and quantifiable ROI.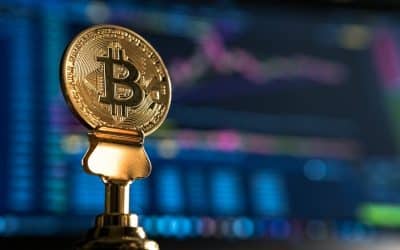 Blockchain or distributed ledger technology is the underlying and fundamental technology that has brought a transition from a web of information exchange to a web of value exchange. It is the key foundation over which crypto assets have been developed. Blockchain is...
read more